How to Create Free AI Avatars with Remini(100% Working Method)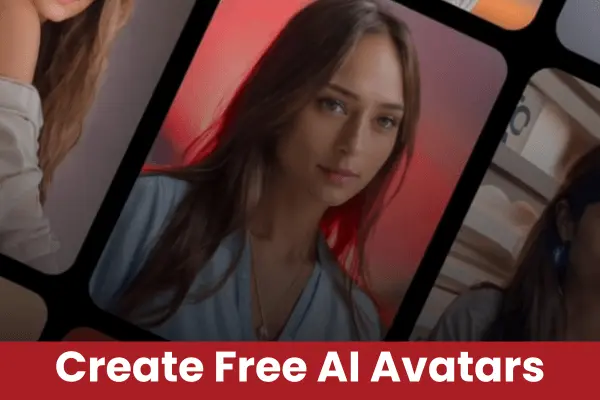 Have you ever wished to create a virtual version of yourself? I know you're very curious to see a digital avatar similar to you like a twin. Don't worry, now it's a headache for AI to create an AI avatar instead of you. As we know, AI has brought a revolution in every field that's why photography is not far from the magic of AI. Now you'll examine this magic of creating stunningly lifelike avatars in Remini. Remini app can create avatars similar to your physical appearance by thoroughly analyzing the deep details like skin texture, eye color, and facial structure. In this article, I'll provide information to create AI avatars with the Remini updated version.
Steps to Create AI Avatars with Remini App
Here's the complete guide with screenshots for creating an AI avatar in the Remini app.
Step 1: To create avatars first you need to download the original latest version of Remini provided by Bending Spoons in order to get access to all its updated features.
Step 2: You can download it from Google Play or can get the original Remini APK file from this site. But I prefer to download from Play Store so that you may enjoy all its latest features without getting difficulty in installation.
Step 3: After completion of the installation process, open this app and click the black button to get started.
Step 4: Now move the sides towards the left and click the next arrow that appears on images. Repeat this procedure three times.
Step 5: After that, a pop-up will appear for choosing a subscription plan, you need to ignore it by pressing the X in the top right corner.
Step 6: Allow Remini to access photos, media, and files on your device.
Step 7: Press the option of Generate Photos for creating mind-blowing photos.
Step 8: Then press Generate My Photos and upload selfies.
Step 9: Select at least 8 photos and continue it.
Step 10: Select the gender according to your requirements and click on continue.
Step 11: Pick a model image according to your desired style and composition.
Step 12: Now choose a subscription plan because this feature is only available in the pro version that's why selection of a pro plan is necessary to enjoy its avatar creation features.
Step 13: You can also try a modified version of Remini Mod APK with premium features unlocked by downloading it from our website.
Tips to Create AI Avatars with Remini Free of Cost
If you're not interested in the subscription plan of Remini or it's not affordable, you can create AI avatars with Remini by downloading and installing a cloning app. I'm providing this information just for your creativity and knowledge but I recommend to use the paid version of Remini. Follow the following steps to enjoy this feature of Remini without spending a single penny.
First, you need to download and install a clone app from Google Play.
After that, integrate them by adding the Remini app to the cloning app.
You can enjoy the avatar generation feature of the Remini cloned app by turning off the internet connection, so turn off the internet on your device.
After turning off the internet connection a pop-up will appear about the internet connection not working, ignore it by pressing 'OK' or 'Skip'.
Now you'll get access to use all premium features including avatar creation through the Remini cloned app free of cost.
Golden Tips for Making More Amazing Avatars
Here're a few tips that can help you to build your interest in making more engaging avatars. You must follow these tips because a picture is worth thousands of words but a well-crafted avatar speaks volumes.
Benefits of AI Avatars
Conclusion
Creating avatars with Remini is a source of fun and enjoyment. Moreover, there're many benefits of these avatars as we can use them for our self-expression on different social media profiles for our branding. After exploring this article you'll indeed be successful in creating AI avatars. This practice will boost your creativity in your photography career. Don't hesitate in doing this job just follow the above-given guidelines, choose high-quality images, and select the correct genders. If you face any error follow our website post to fix errors in Remini AI Photo Enhancer.
Frequently Asked Questions